Standard Edition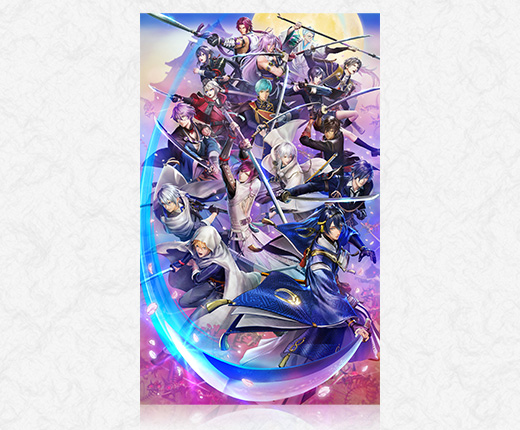 Physical Version (Nintendo Switch™)
Digital Version
Touken Ranbu Warriors Demo now available for Nintendo Switch™ and Steam®!
Deluxe Edition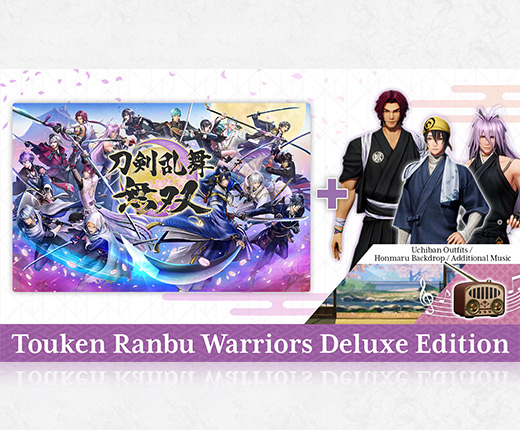 Digital Version
The "Touken Ranbu Warriors Deluxe Edition" is a discounted set that includes the main game and the following content:
- 16 Uchiban Outfits
- 5 Honmaru Backdrops
- 5 Additional Music Pieces

Deluxe Edition content now available.

Each of the DLC items included in this content is the same as the respective item available for individual purchase. Be careful to avoid making a redundant purchase.
The release date of individual DLC may change without prior notice.
For information regarding use and cautionary notes, please check the corresponding store's website.
There are no plans for additional content beyond the DLC items listed above.