Administration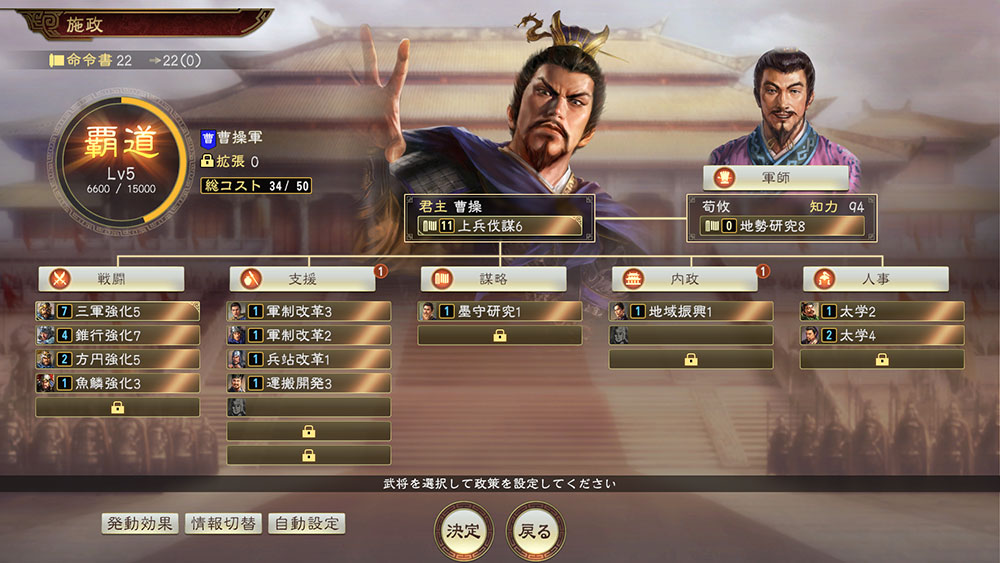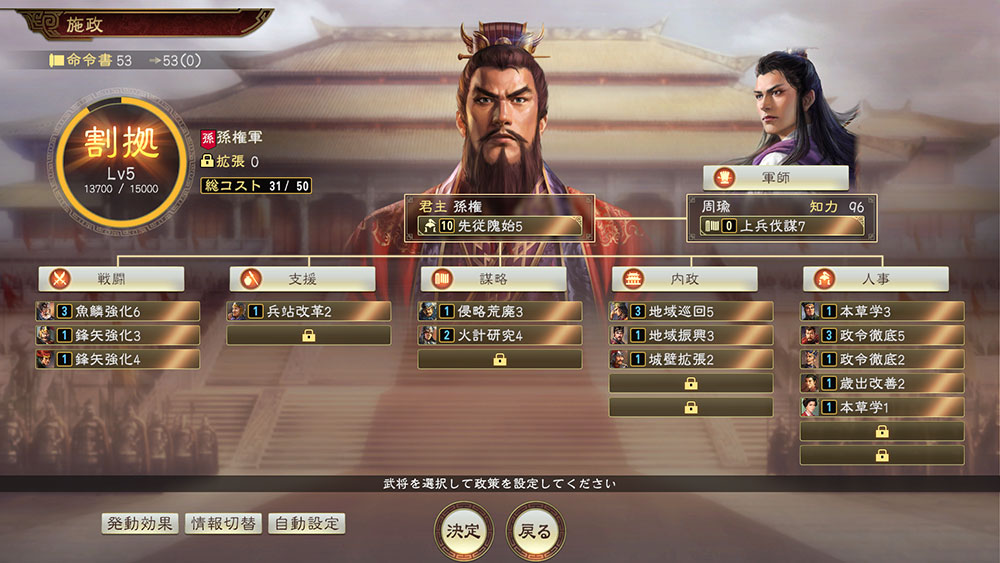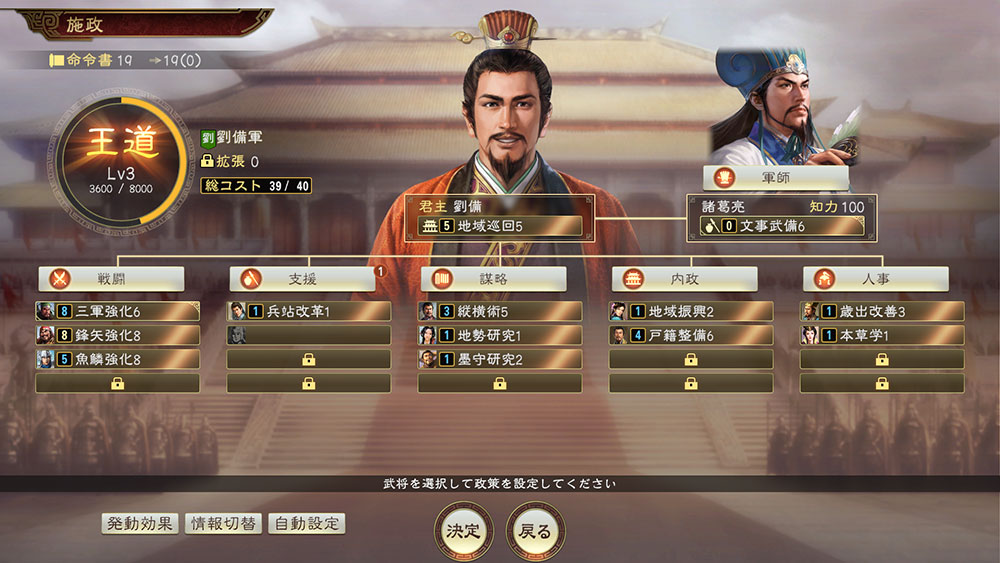 Your "Administration" is an integral part of your force, and depending on how you assign posts to your subordinate officers, a variety of commands and effects will become available.
Your "Administration" consist of 5 types of posts - "Battle", "Support", "Schemes", "Domestics", and "Personnel". Depending on your ruler's "Doctrine", their organization chart will differ - some will be better suited for military affairs, while others will be suited for domestics, personnel, or other posts.
In addition, "doctrines" have levels, so the scope of your "administration" will expand as it develops.
By assigning your officers to various posts within your administration, the effects of the "policies" that they possess will be added to your force.
Some officer "policies" are only available to certain officers, and they have powerful effects that affect the entire battlefield, such as increasing the effects of specific formations, granting the ability to construct traps, and more. Devising your own strategies, raising your "doctrine" level, and assigning your subordinate officers to the appropriate posts will be the keys to expanding your force.
Officer Policies (partial listing)
Post
Name
Effect
Battle
Strengthen Fish Scale
The effectiveness of Fish Scale formations is increased.
Strengthen Siege Weapons
The effectiveness of Siege Tower, Battering Ram, and Catapult formations are increased.
Strengthen Armed Forces
Produce the effects of all battle policies. (Only possessed by certain officers.)
Support
Reorganize Military
Morale limits for cities and units are increased.
Reorganize Supply Route
Provision consumption of units is decreased.
Schemes
Research Burn
Burn effects are increased, and fire traps are able to be constructed depending on level.
Trickery
The amount of gold and provisions requested during foreign negotiations is decreased.
Domestics
Prepare Register
The rising force of troops due to recruit officials is increased.
Expand Castle Walls
Durability limit of cities is increased.
Personnel
Thorough Government
Orders are increased.
Reform Expenditures
The costs required for regional, training, and recruit officials are decreased.