Expand your battle lines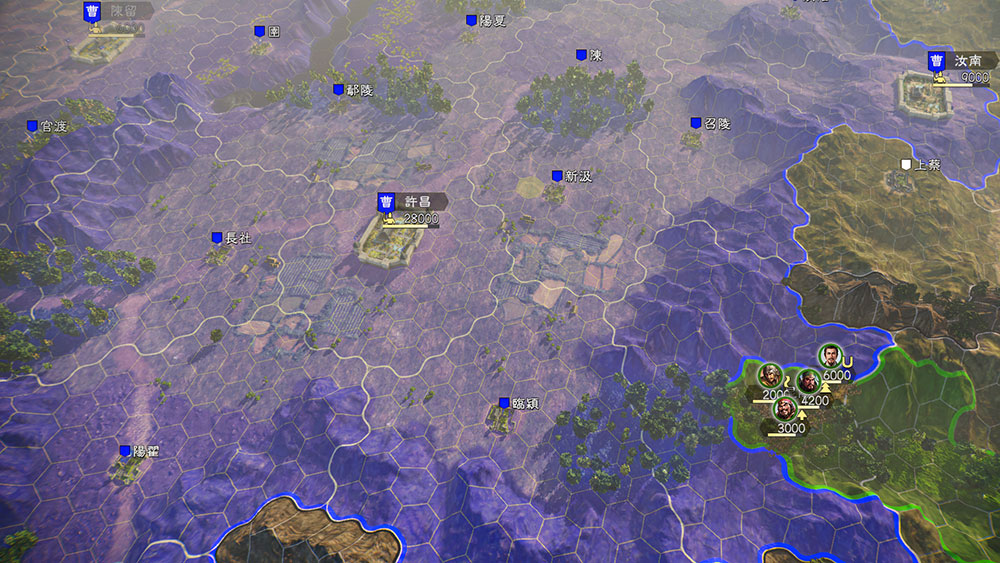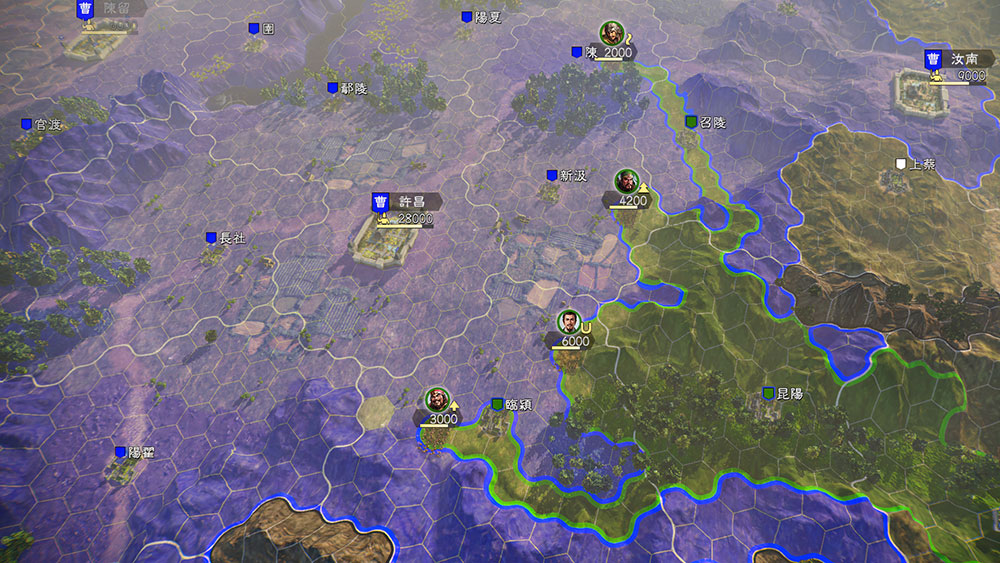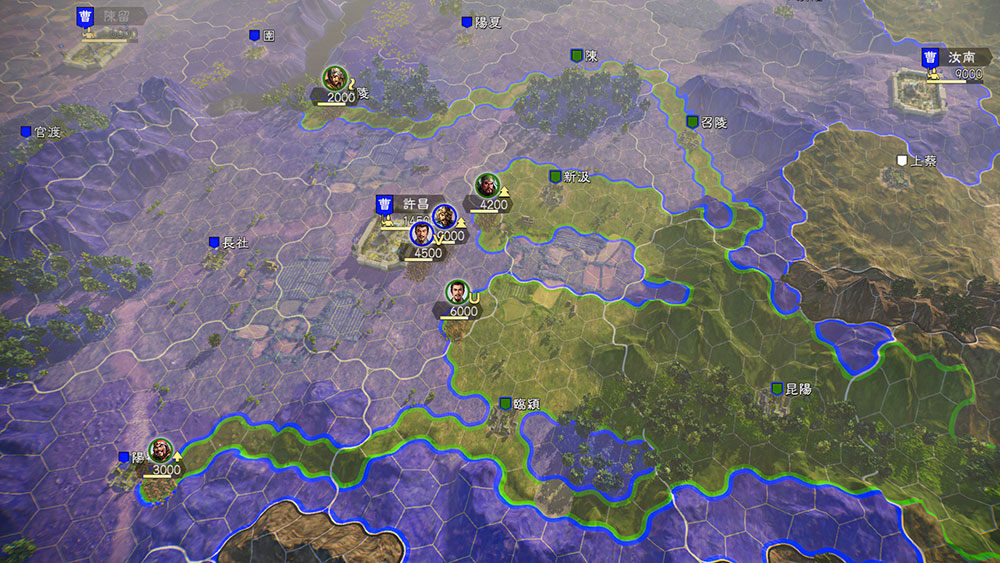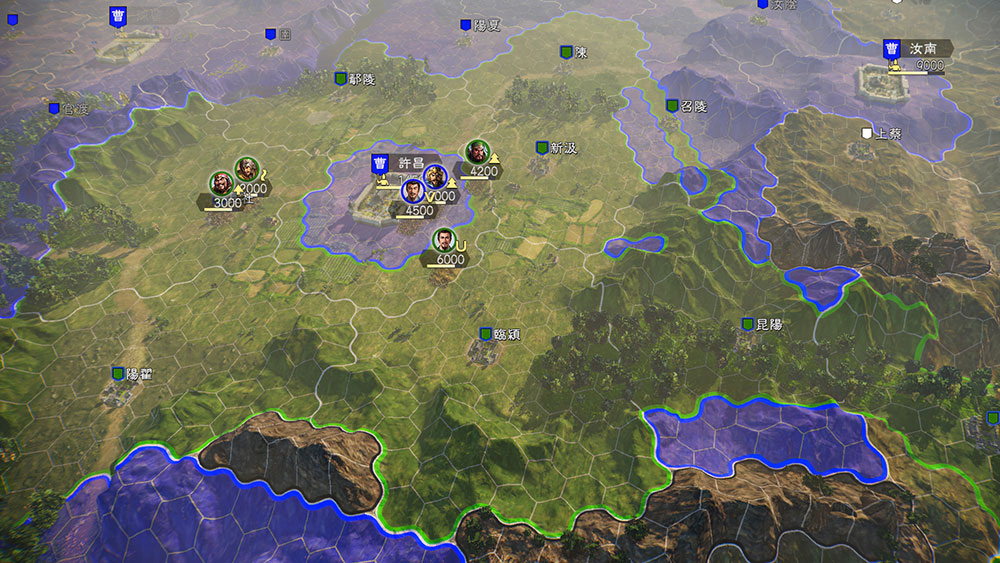 The lands ruled over by various forces are denoted with colors, so you can confirm battle lines at a glance.
Battles typically consist of invading enemy territories to conquer new land and expand your battle lines.
The amount of land units can be conquered depends on the number of troops and the formation.
Sets of land units are called "Regions". Forces manage land as "Regional Units".
By conquering the "Prefecture" that manages a region, not only do you acquire the authority to rule over that region, but you will also receive income from the region, and your marching troops can receive supportive effects.
How your battle situation develops will greatly depend on what land you invade and which regions you seize.