Special Tokyo Game Show Livestream to be Shown Sept. 21 with Additional Gameplay Details!
Today, KOEI TECMO America and developer Omega Force, alongside collaborators TYPE-MOON and Aniplex Inc., revealed a new trailer for the upcoming action RPG, Fate/Samurai Remnant. In this intense trailer, players are introduced to life in the streets of Edo, getting a glimpse into the deeper aspects of the storyline accompanied by the game's main theme, "Zanya Gensou feat. LICCA / Spiral Ladder". Fate/Samurai Remnant is currently in development for PlayStation®5, PlayStation®4, Nintendo Switch™, and Windows PC via Steam®, and will be available in North America Sept. 29, 2023.
Throughout the Fate franchise, pairs of Masters and heroic spirits – also known as Servants – have been fighting across history in a series of Holy Grail Wars, with the winning duo receiving an ancient artifact that grants wishes. Fate/Samurai Remnant continues the series' epic Holy Grail War in Edo Period Japan as players control young samurai Miyamoto Iori alongside his Servant Saber. Here, a battle between seven pairs of Masters and Servants is about to begin as the "Waxing Moon Ritual" unfolds in the shadows.
Playing as Iori, players will explore the town of Edo and experience a variety of activities, such as wandering the streets in the company of various Servants, shopping at the mysterious store "Babyloni-ya", or visiting famous places scattered throughout Edo. Accompanied by Saber, who is particularly keen to discover life in Edo, Iori will be able to complete a variety of side quests to earn money and much-needed materials. He will even be called upon to arbitrate fights!
As Edo is divided into several districts, players can move from one to another using the world map, which will show them where to go to progress through the story of the Waxing Moon Ritual. Saber will also mark places of interest on the map. Some Rogue Servants may suggest sub-quests called "Digressions". As they progress through the different Digressions, players will bond with Rogue Servants who will accompany Iori.
By taking part in the Ritual, Iori will have to prepare himself to face powerful opponents in fearsome battles with the help of Saber and other Rogue Servants. To maximize their chances, players can upgrade not only Iori's skill tree, but also those of Saber and other Rogue Servants, unlocking various skills and abilities that they can equip. In addition to his skill tree, Iori can use materials with his sword mountings to strengthen its abilities and replace the skills attached to it. Players will also be able to fill in Saber's "Memento Ring" as they strengthen the bond between Servant and Master by exploring the town of Edo and progressing through the story. Once they reach a certain level on the "Memento Ring", players can increase their chances of using Link Strikes in battle or unlock new skills in Saber's tree.
In Fate/Samurai Remnant's combat, players have three different gauges to watch out for if they want to triumph over even the most formidable opponents: the "Affinity Gauge", the "Substitution Gauge", and the "Hidden Sword Gauge". The first gauge is required to use the powerful "Affinity Technique" action and order their Servant to perform a specific attack. This gauge fills up during combat in response to Iori's attacks, but can also fill up during exploration when players carry out various activities such as interacting with Saber's points of interest. By consuming the second gauge, the "Substitution Gauge", players can temporarily and directly control the Servant accompanying Iori. Finally, the last gauge tells players when they can unleash Iori's special technique, which changes according to the number of swords used in combat.
During Tokyo Game Show 2023, a special livestream* will be held on Sept. 21, 2023 from 06:00 PST (22:00 JST). Broadcast on KOEI TECMO Japan's official YouTube channel, this special livestream will not only provide more information about the game, but will also showcase gameplay using characters that have never been played before. Special guests include voice actors Kengo Kawanishi (Iori Miyamoto), Hibiku Yamamura (Saber), and Tomoaki Maeno (Zheng Chenggong).
Fate/Samurai Remnant is now available for pre-order in both Standard and Digital Deluxe editions. The Digital Deluxe Edition includes the base game, a digital artbook and soundtrack, the Fate/Samurai Remnant Season Pass that includes three DLC sets**, and the Season Pass Bonus item "Hallowed Relic Sword Mountings".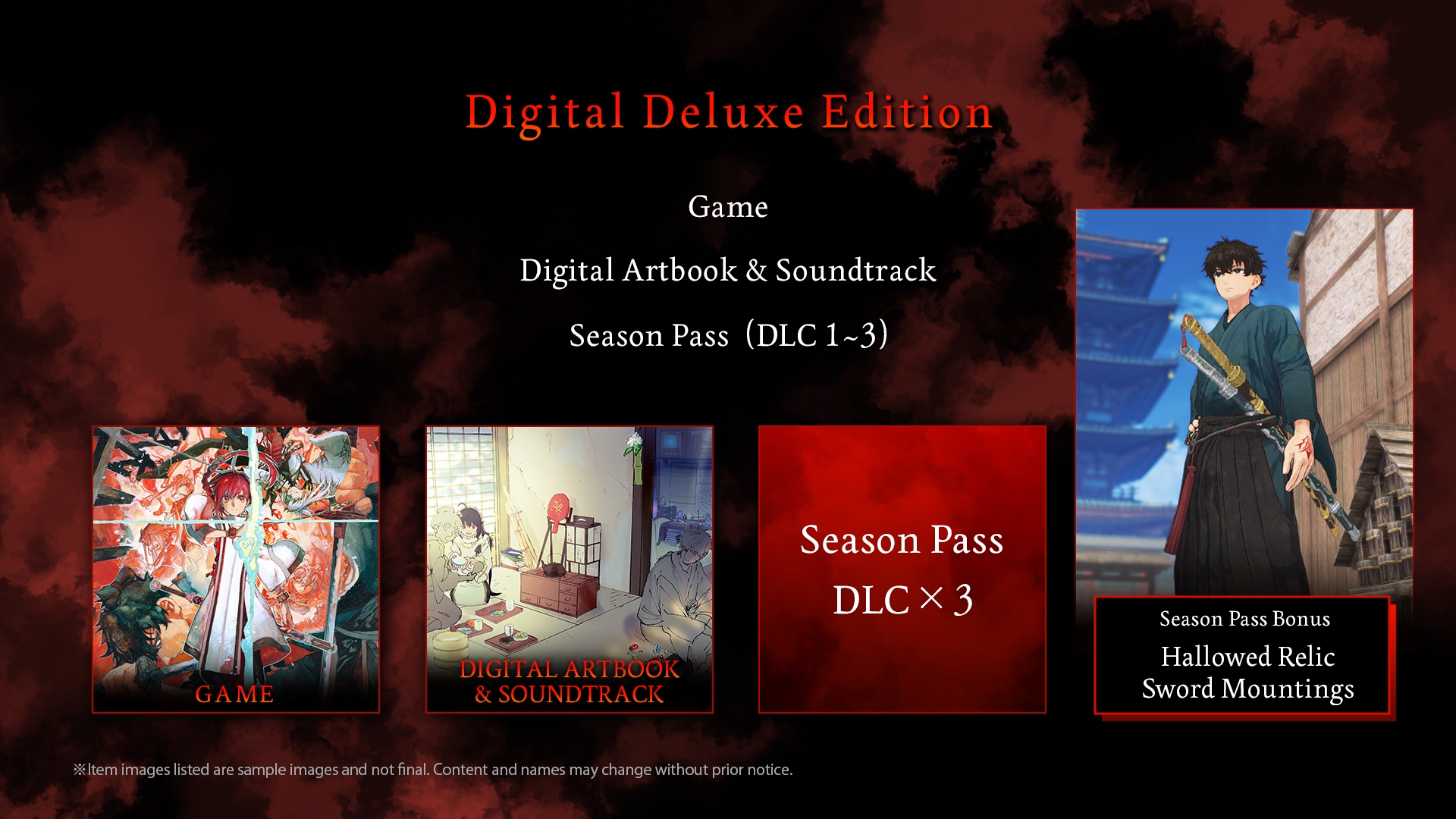 Fans who pre-order the game digitally or at select retail stores by Sept. 28, 2023 will also receive Miyamoto Musashi's special costume, "Phantasmal Dress".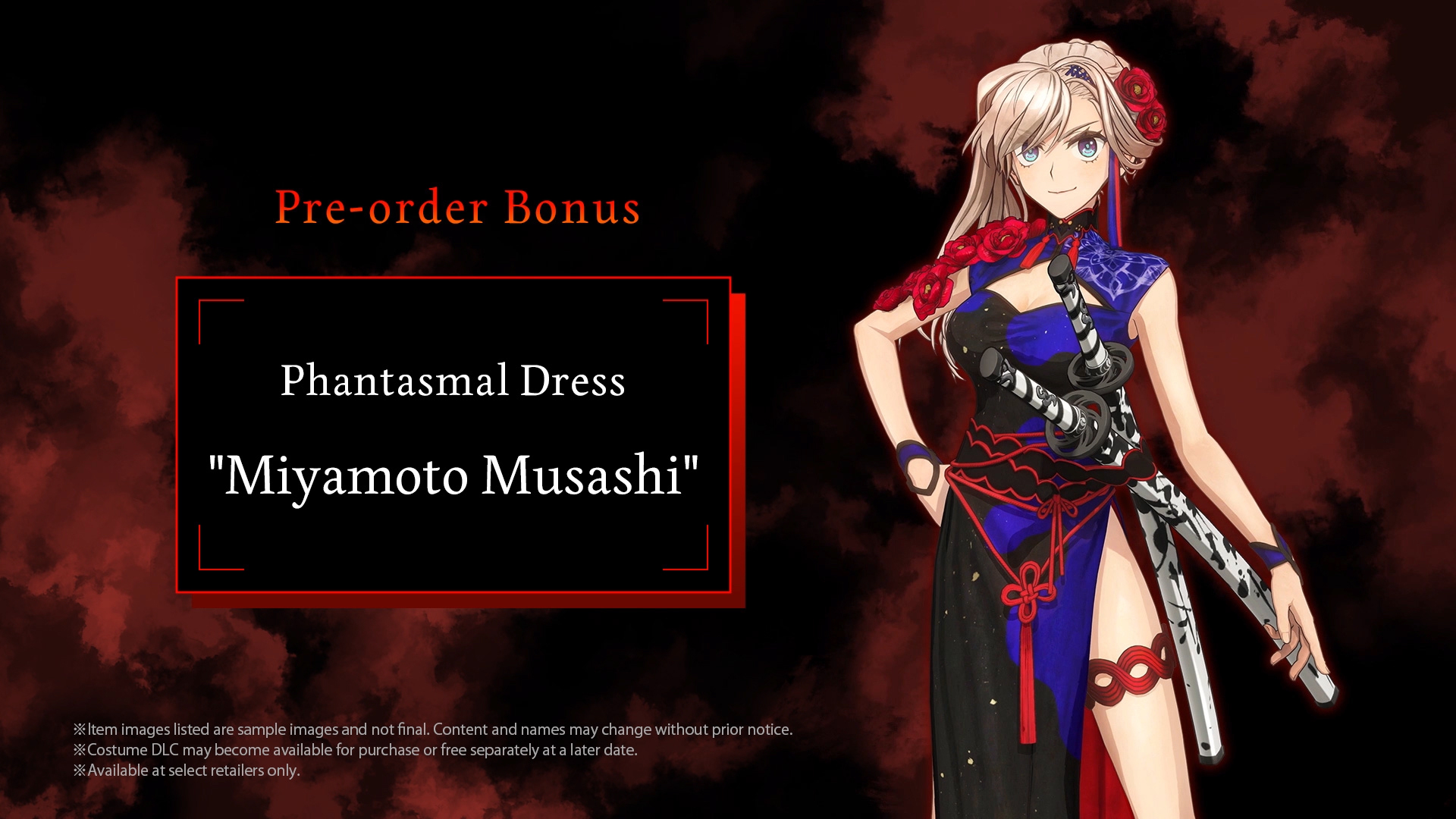 Additionally, a special TREASURE BOX version of Fate/Samurai Remnant is currently available for pre-order. Sold exclusively through the NISA store, the TREASURE BOX includes the stunning Fate/Samurai Remnant material (art book), a B2 sized cloth poster, original soundtrack CD, Command Spell stickers, bonus costume DLC (set of two costumes), the Official Short Story Translation book, and a collectible box.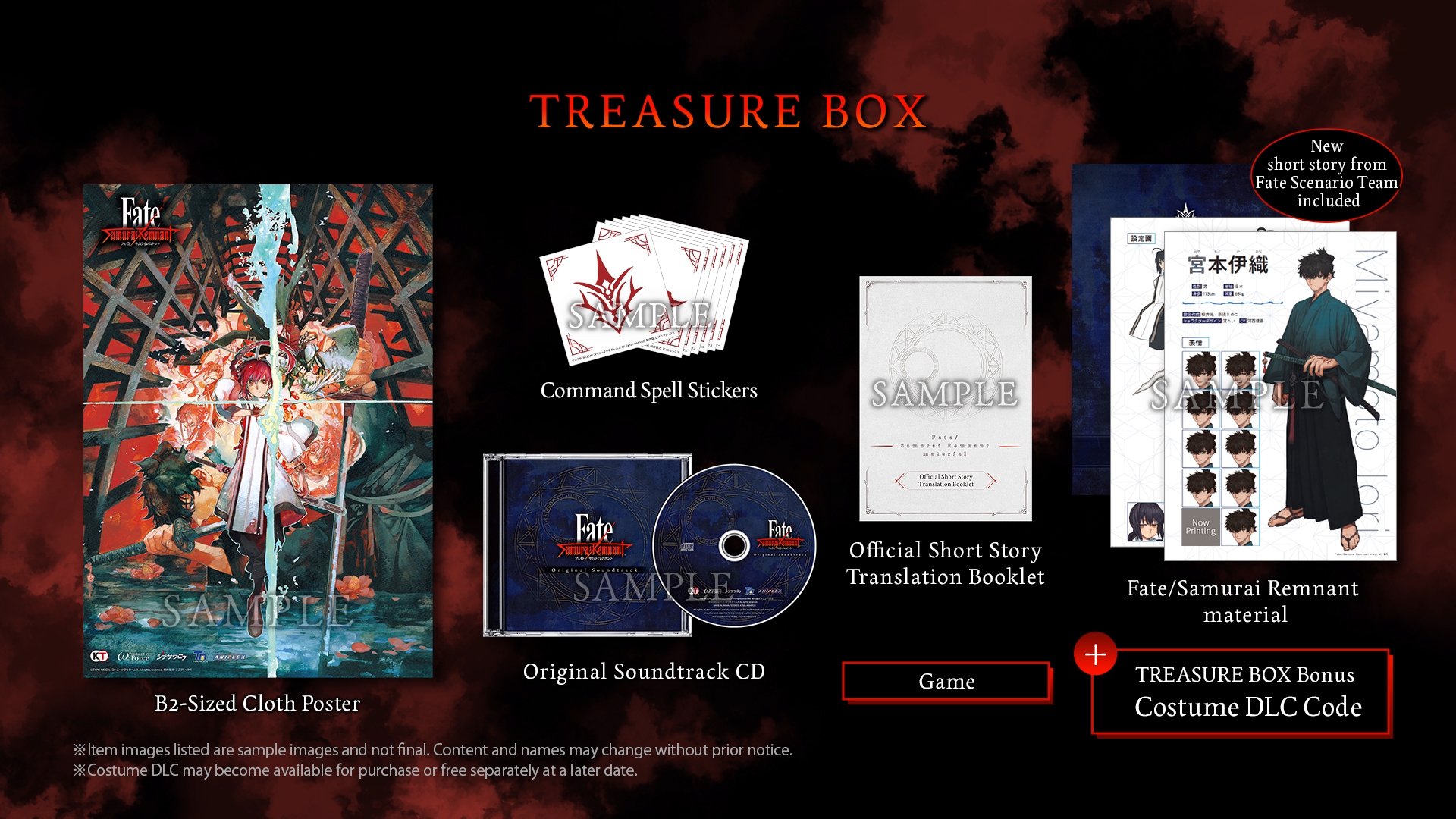 For more information on Fate/Samurai Remnant, be sure to visit the official site, Like us on Facebook, and Follow us on Twitter @koeitecmoUS.