Free Update Available 5/10!

Compete in 1v1 math!


Showdown Mode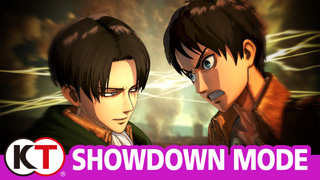 Subjugate the opposing player's Titans! Each player will be assigned a team of Titans that the opposing player must subjugate to cause damage. Increase the damage dealt by skillfully severing the Titans' limbs before subjugating them or capture your own Titans to recover your HP gauge. Reduce the opposing player's HP to 0 or ensure your own HP is higher than your enemy when the timer runs out to win the game.