Eren Jaeger
A mentally strong and highly motivated youth who is fascinated by the world outside the Wall. He dreams of one day venturing beyond the Wall and exploring the rest of the world.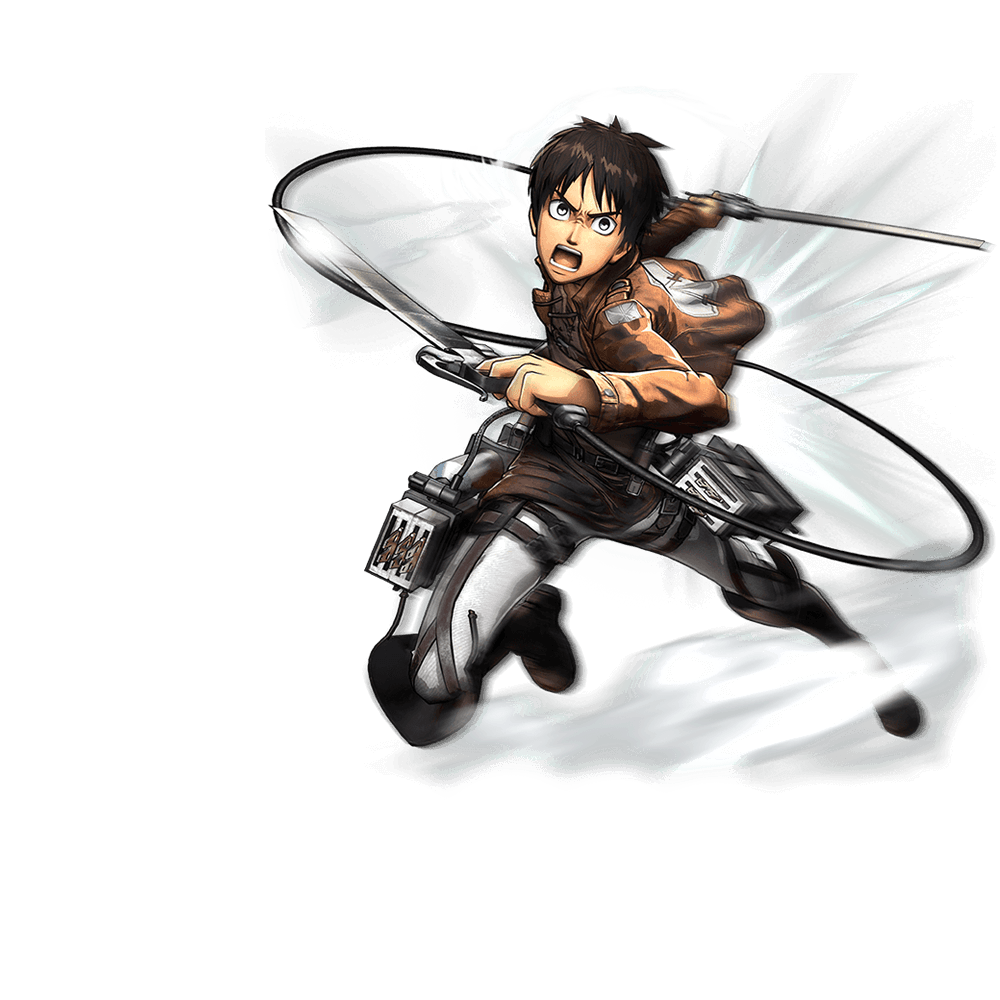 Mikasa Ackermann
Has been inseparable from Eren since he saved her life when she was little. Keeping Eren safe means everything to her, and she wears the scarf that he gave her almost every day.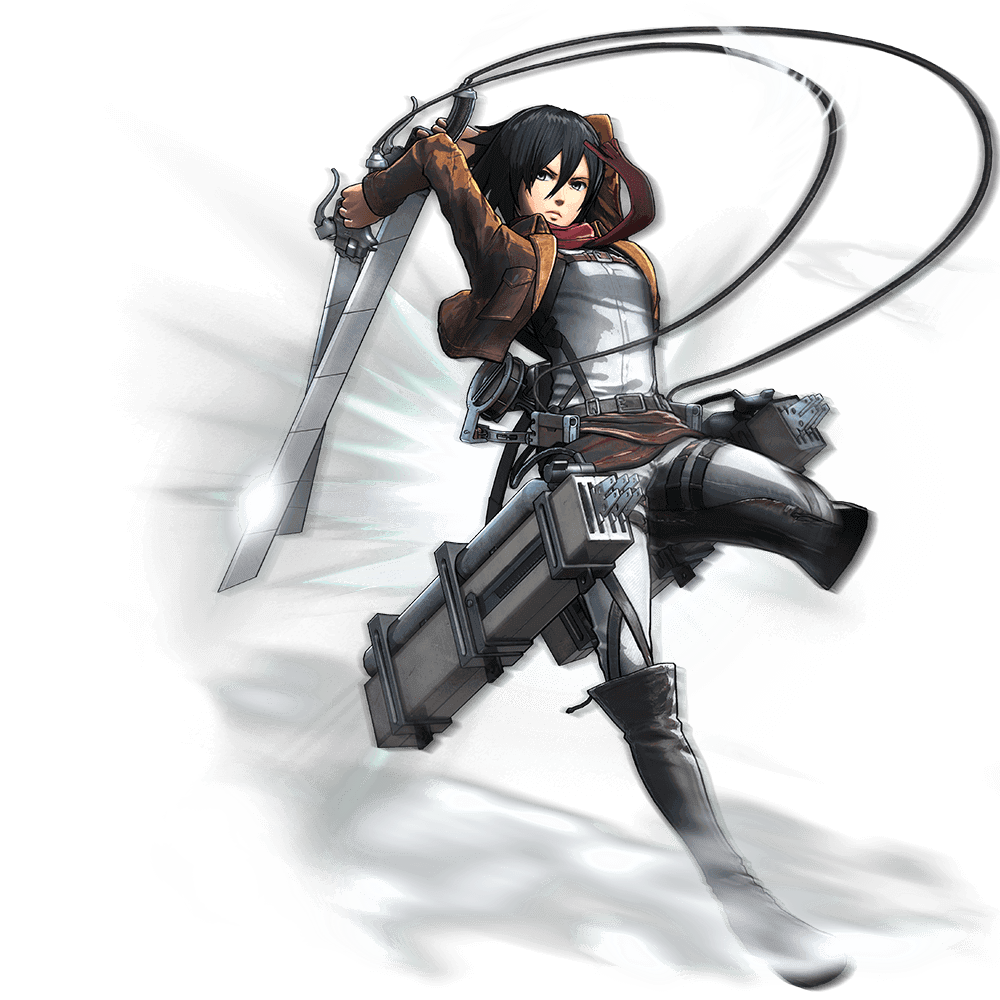 Armin Arlert
A childhood friend to both Eren and Mikasa. Highly intelligent, he is the one who told Eren stories about the world beyond the Wall, but he also dislikes his own physical weakness and cowardice. He was named after his grandfather.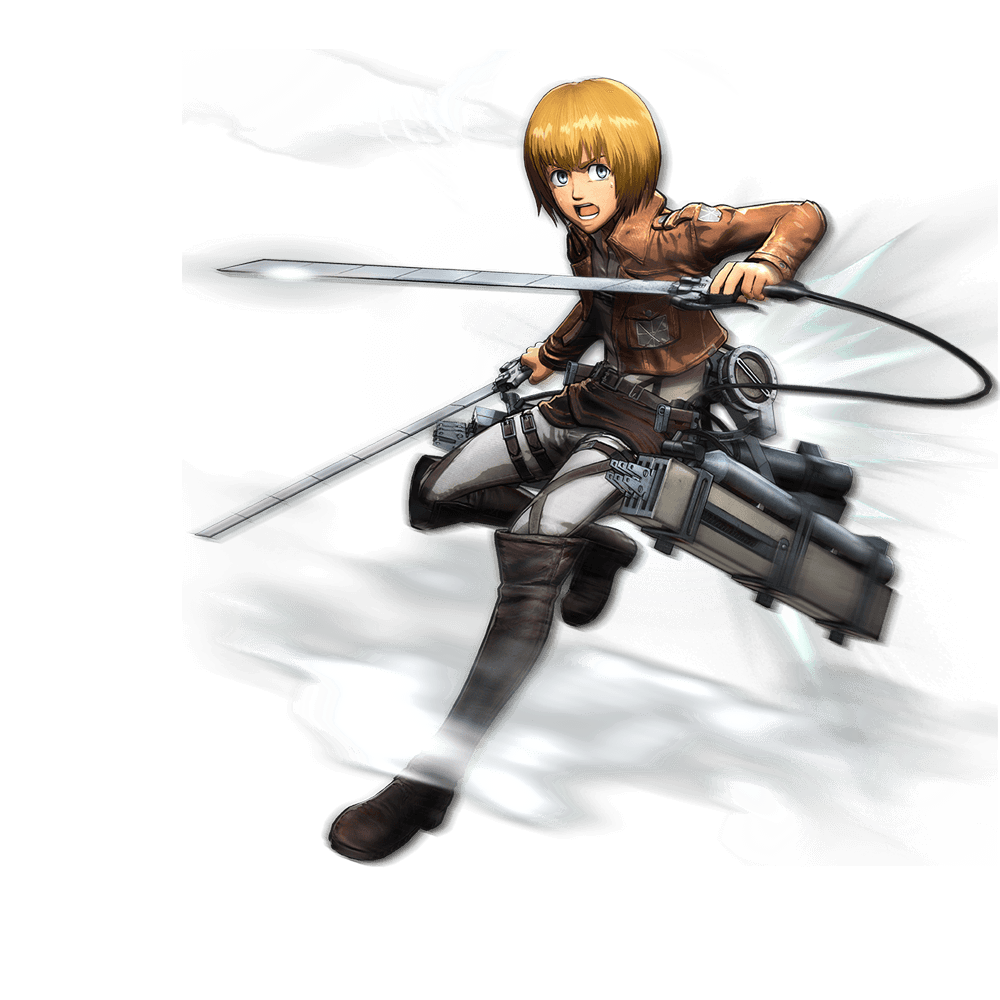 Conny Springer
An outspoken and eager young man who joins the Scout Regiment after hearing Eren talk about them so much. Fairly simple and straightforward in nature, he is quick to express both happiness and anger. Calls himself as a "genius" but is often unable to read a situation and just gets swept along with events.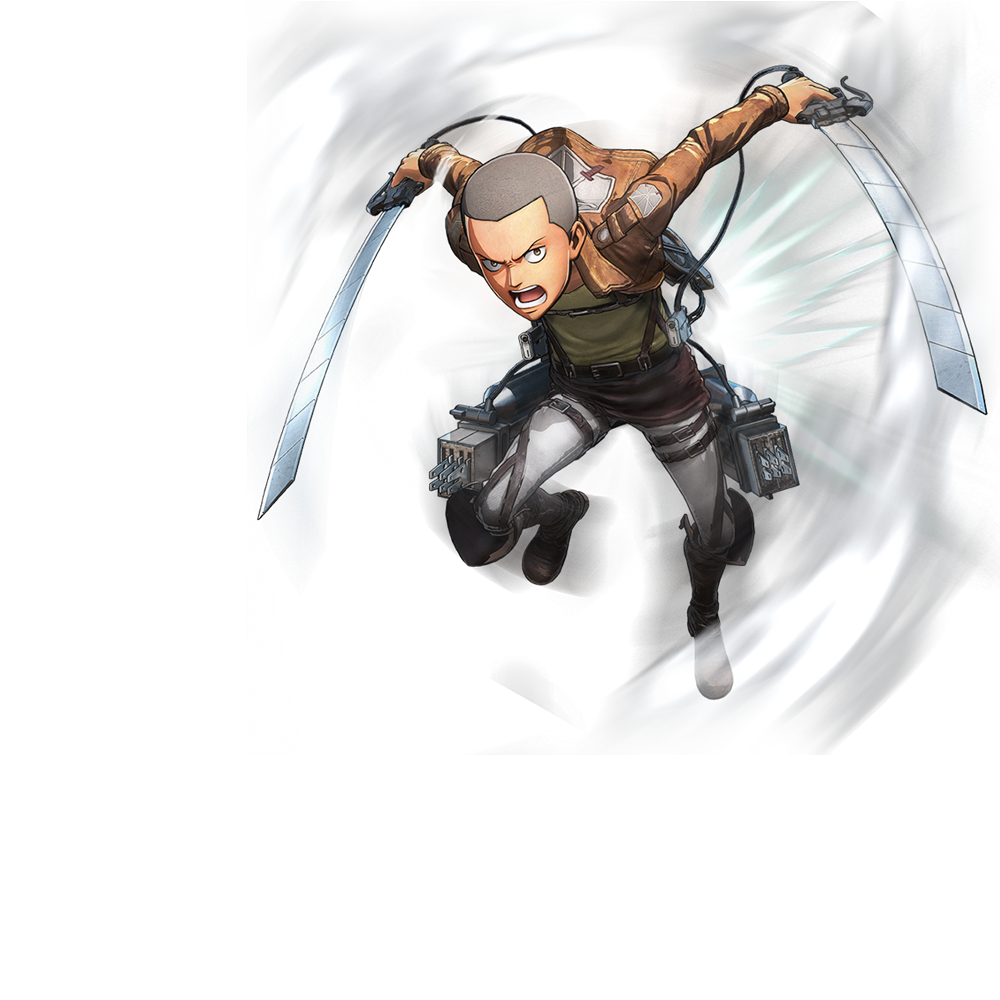 Sasha Braus
Can appear friendly at first glance, always speaking respectfully and avoiding confrontations with her allies, but actually possesses of quite a wild personality. Coming from a line of hunters, she boasts a voracious appetite and often steals food from the kitchens to stock her horde of snacks.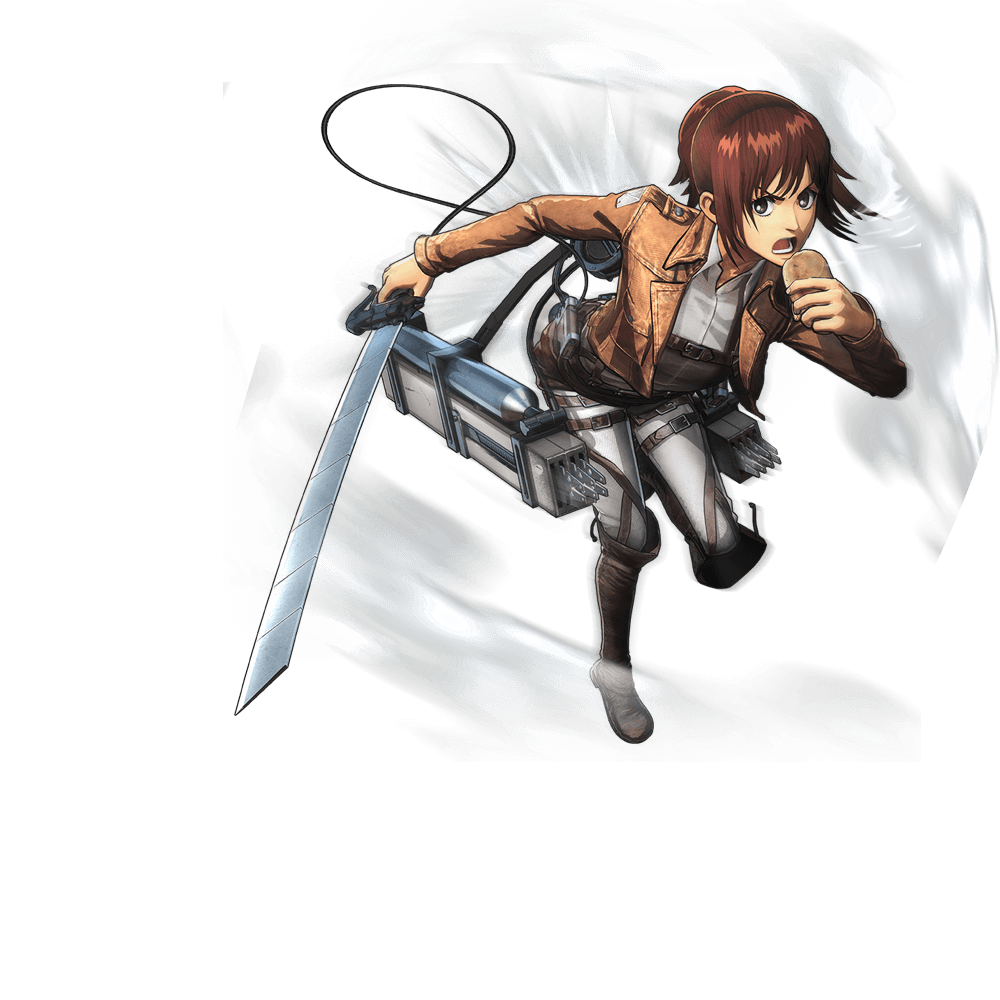 Jean Kirschtein
Although his nihilistic, oblique remarks stand out, he is a capable fighter, ranked sixth for performance among the Cadet Corps. Rarely seeing eye-to-eye with Eren, they clash over almost everything. He matures as a person during the ongoing fight against the Titans, seeing so many of his comrades fall along the way.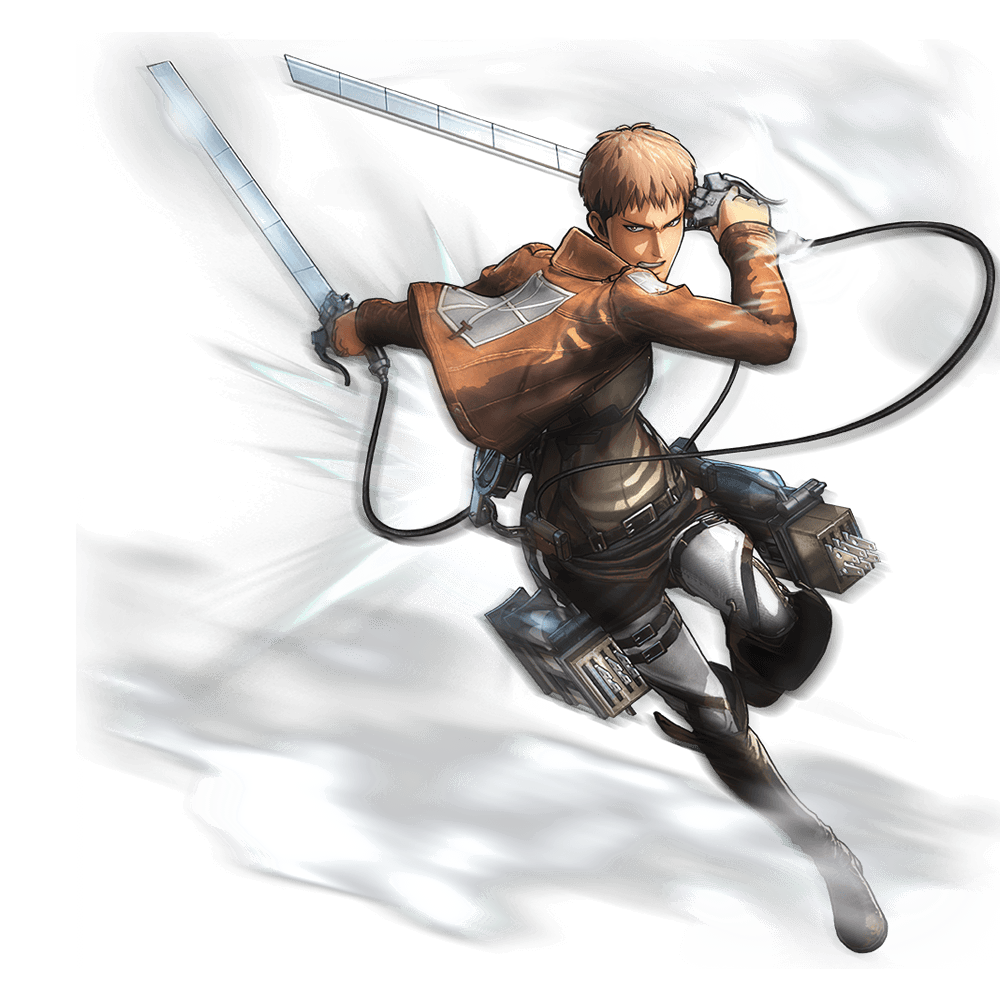 Annie Leonhart
A member of the 104th Cadet Corps. Always looks fierce and angry, but has a kind side too. When she really gets angry, you'll know about it!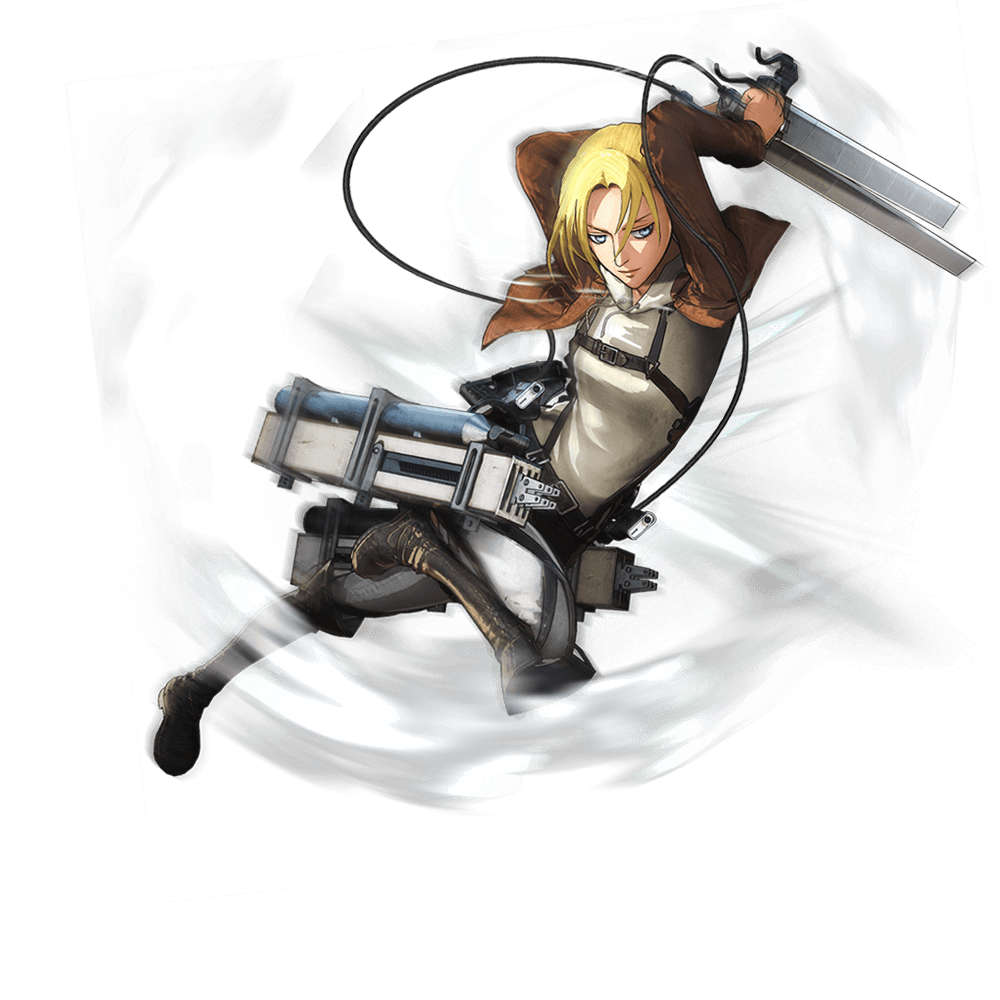 Ymir
A member of the 104th Cadet Corps. Has a rough attitude but completely dotes on Christa.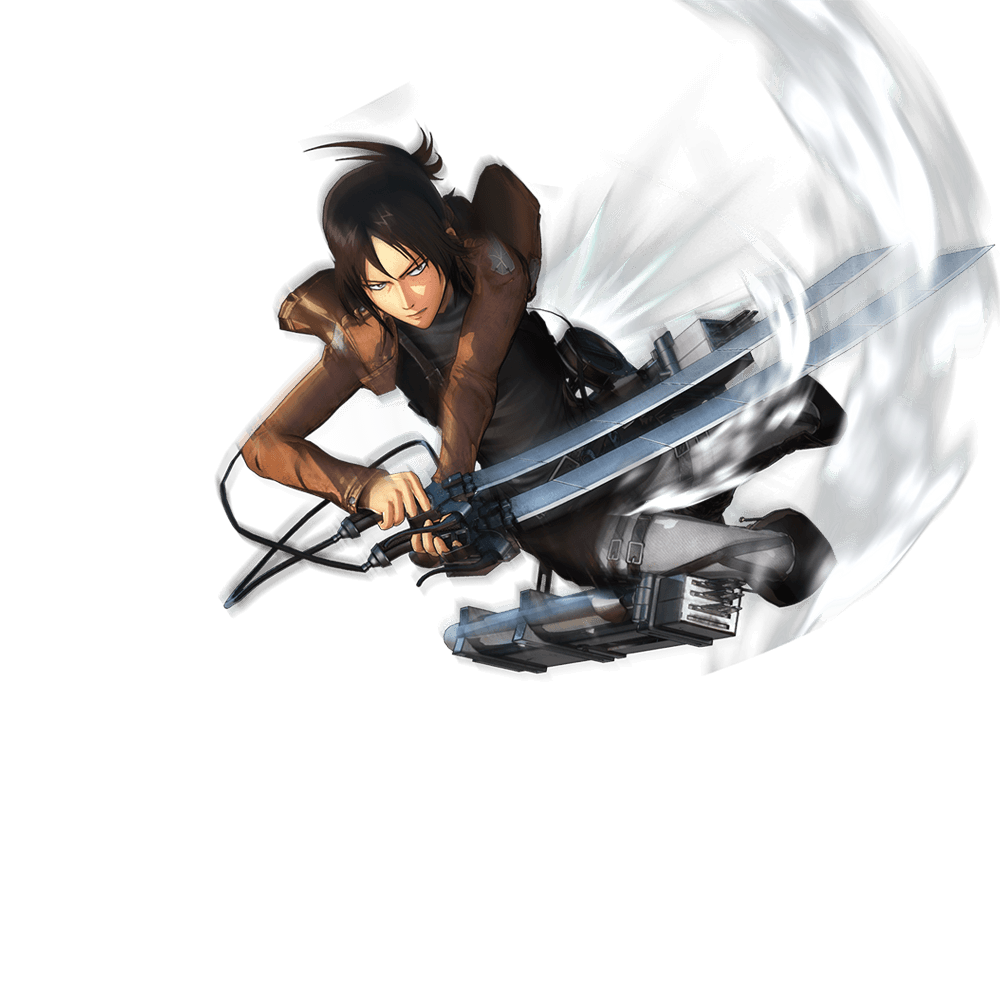 Christa Lenz
A member of the 104th Cadet Corps. A gentle young girl who always takes care of those around her. Idolized by all the boys.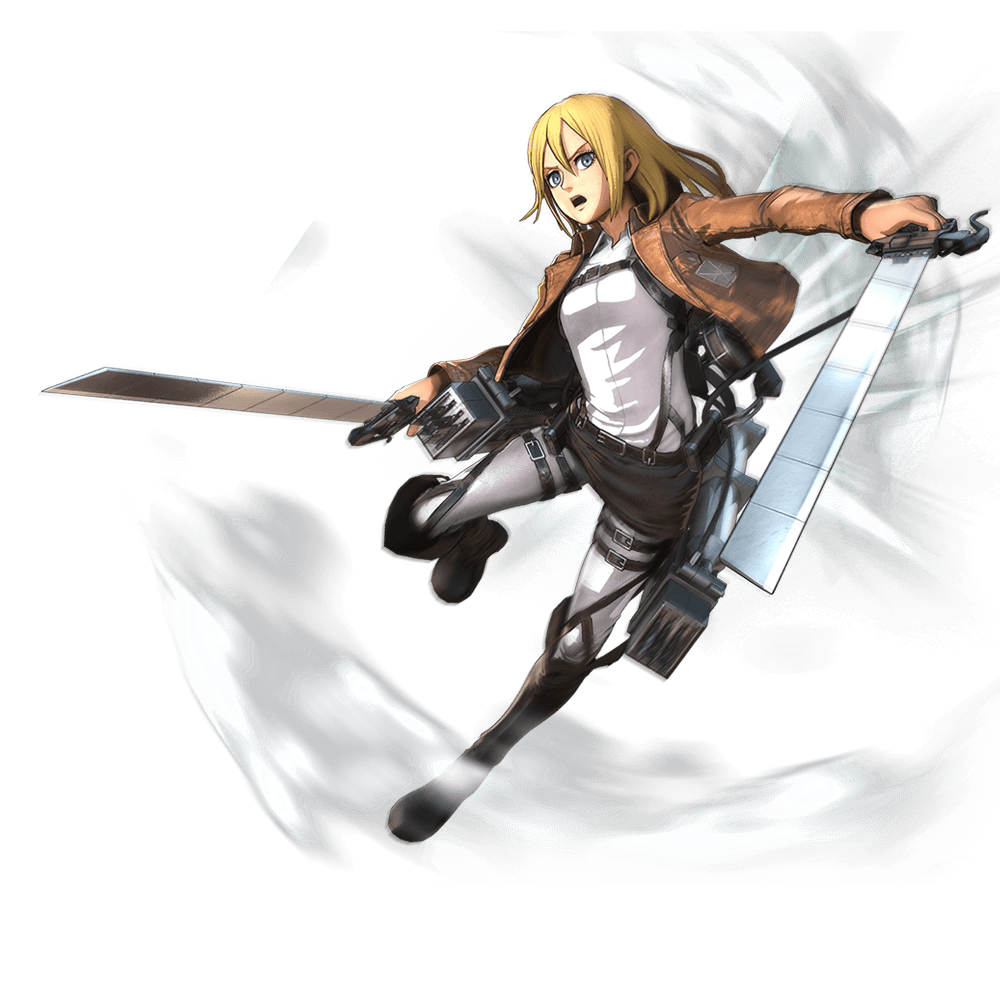 Reiner Braun
A member of the 104th Cadet Corps.
He has a very tough mentality, and deeply trusted by all of his allies.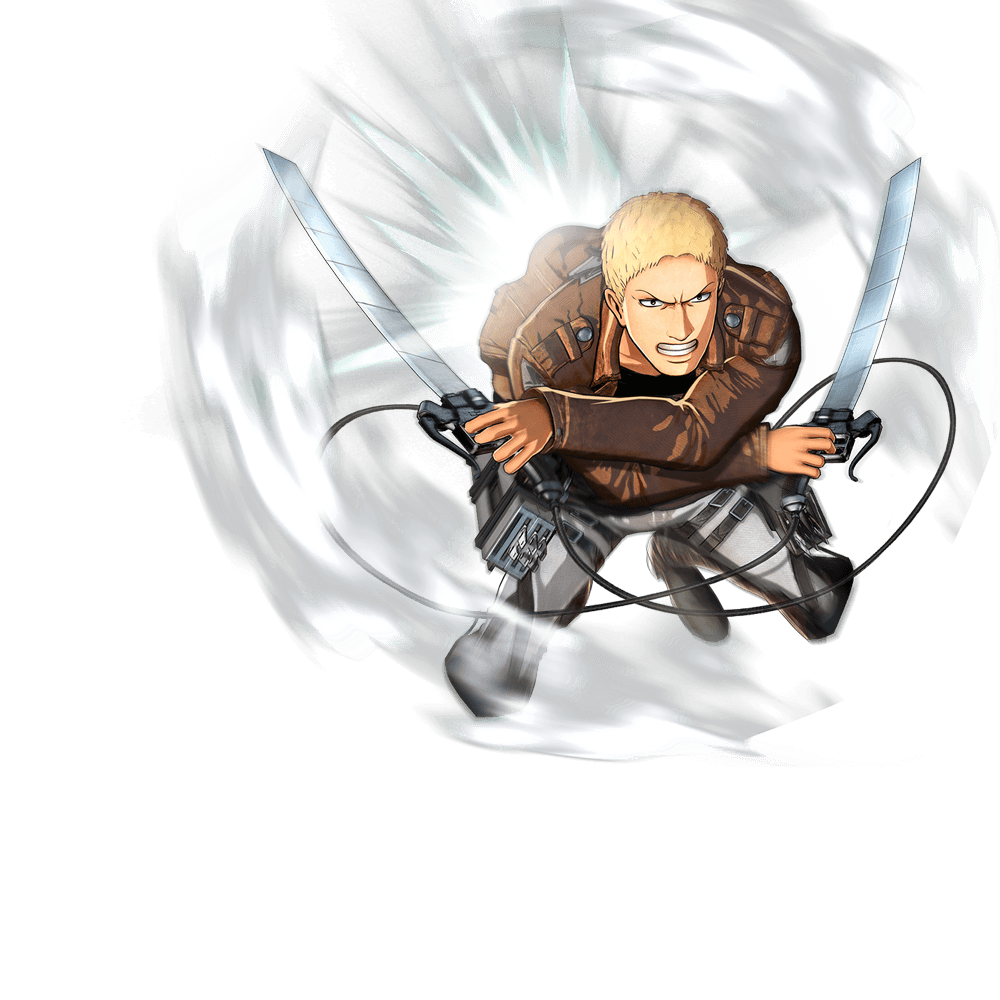 Bertholdt Hoover
A member of the 104th Cadet Corps. Skilled with machinery but lacking in interpersonal skills.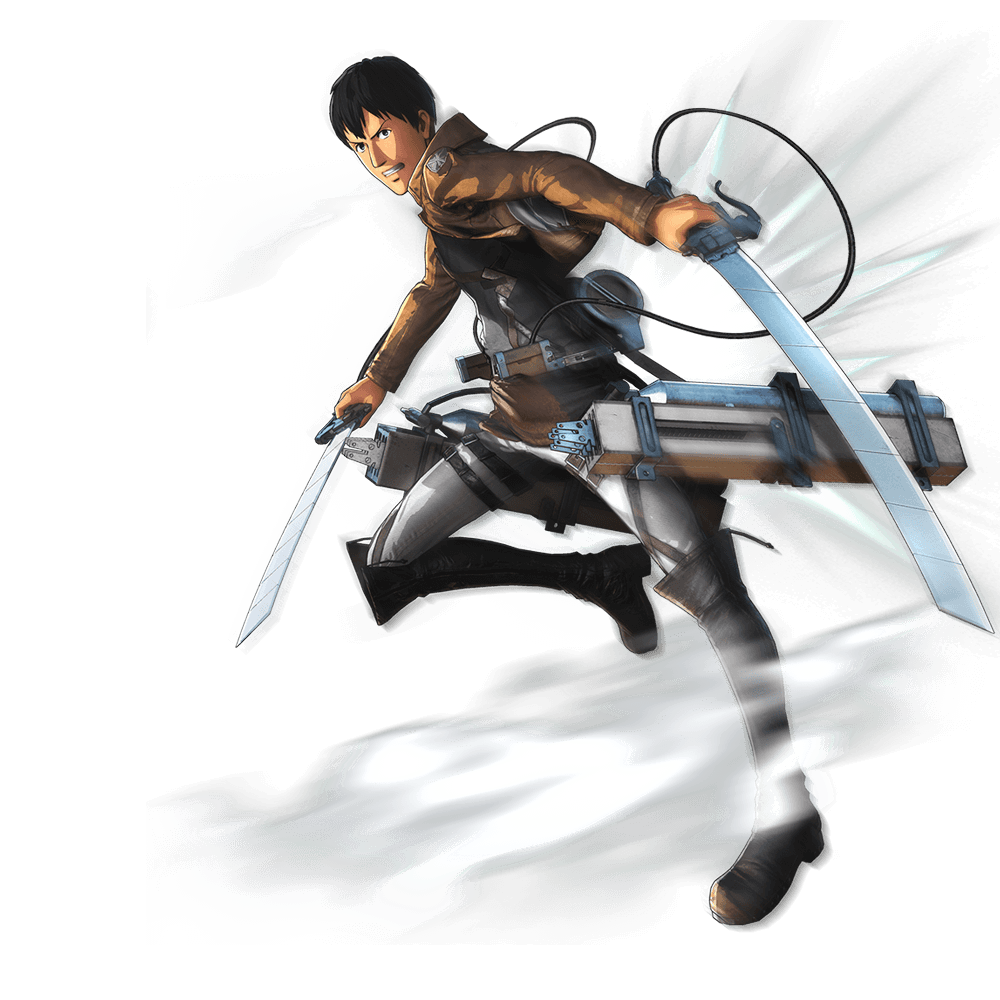 Marco Bodt
A member of the 104th Cadet Corps. One of the few who understands Jean, interpreting his rough personality and antagonism toward the others in the Corps in an optimistic fashion.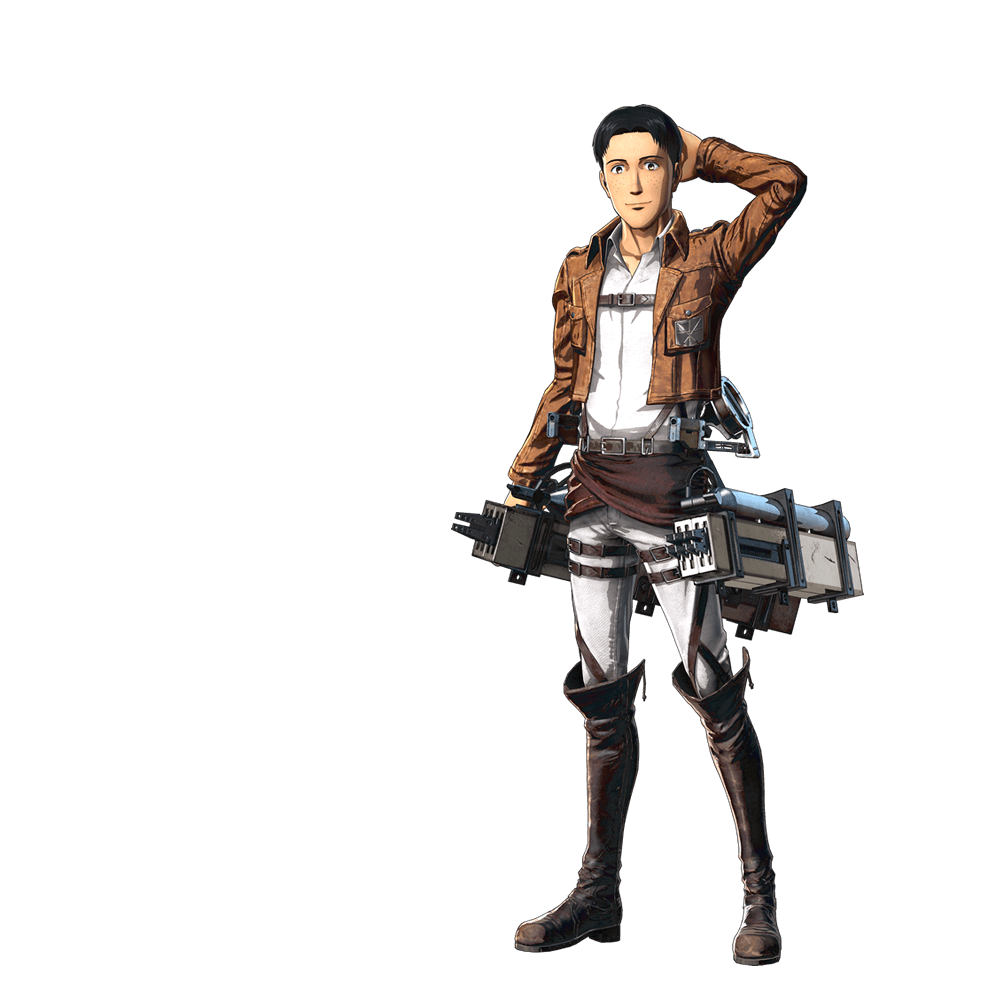 Keith Shadis
Trainer responsible for the education of the 104th Cadet Corps. While he is extremely hard on the cadets, he also has a full understanding of their strengths and weaknesses and appraises them accordingly.