BACK
DLC
A Season Pass that allows you to obtain additional content for 'WARRIORS OROCHI 4' at a discounted price.
10 Special Costumes
Available Now
Special Costumes Pack 1
Special Costumes Pack 2
5 Special Mounts
Available Now
Special Mounts Pack 1
Special Mounts Pack 2
16 Sacred Treasures
Available Now
Sacred Treasures Pack 1
Sacred Treasures Pack 2
10 Scenarios
Available Now
Scenario Pack 1
Scenario Pack 2
10 BGM Tracks
Available Now
Challenge Mode
Available Now
The game includes the ever-popular Challenge Mode, which allows you to compete in 4 different special courses for high scores. New weapon attributes that are only available in this mode will be also added.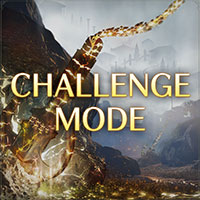 Note: This product is included in the Season Pass. Be careful to avoid making a redundant purchase.
Challenge Mode "Rampage"
Rush about the battlefield with the ferocity of a storm and defeat as many enemies as possible within the time limit!
Challenge Mode "Bridge Melee"
Legendary Costumes
Available Now
Legendary Weapons
Available Now
ω-Force 20th Anniv. BGM
Available Now