※The Limited Time Bonuses are available as free downloads until August 10th via the
PlayStation™Store, Nintendo eShop, Microsoft Store or Steam® Store
Standard Edition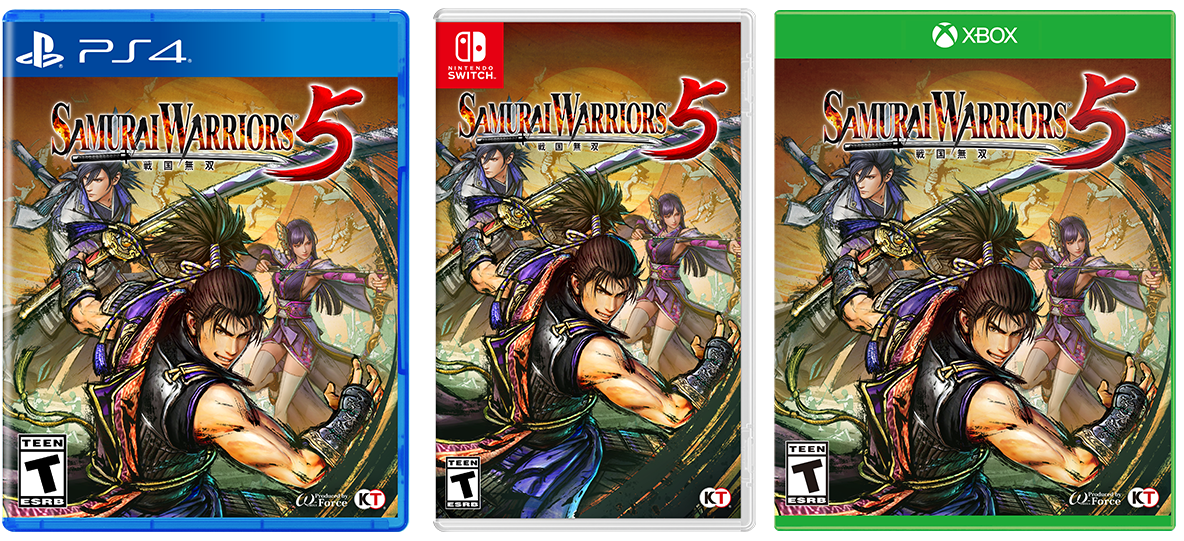 Sample only. Package art is not final.
America
PlayStation®︎4
Nintendo Switch™
Xbox One
Canada
Digital Deluxe Edition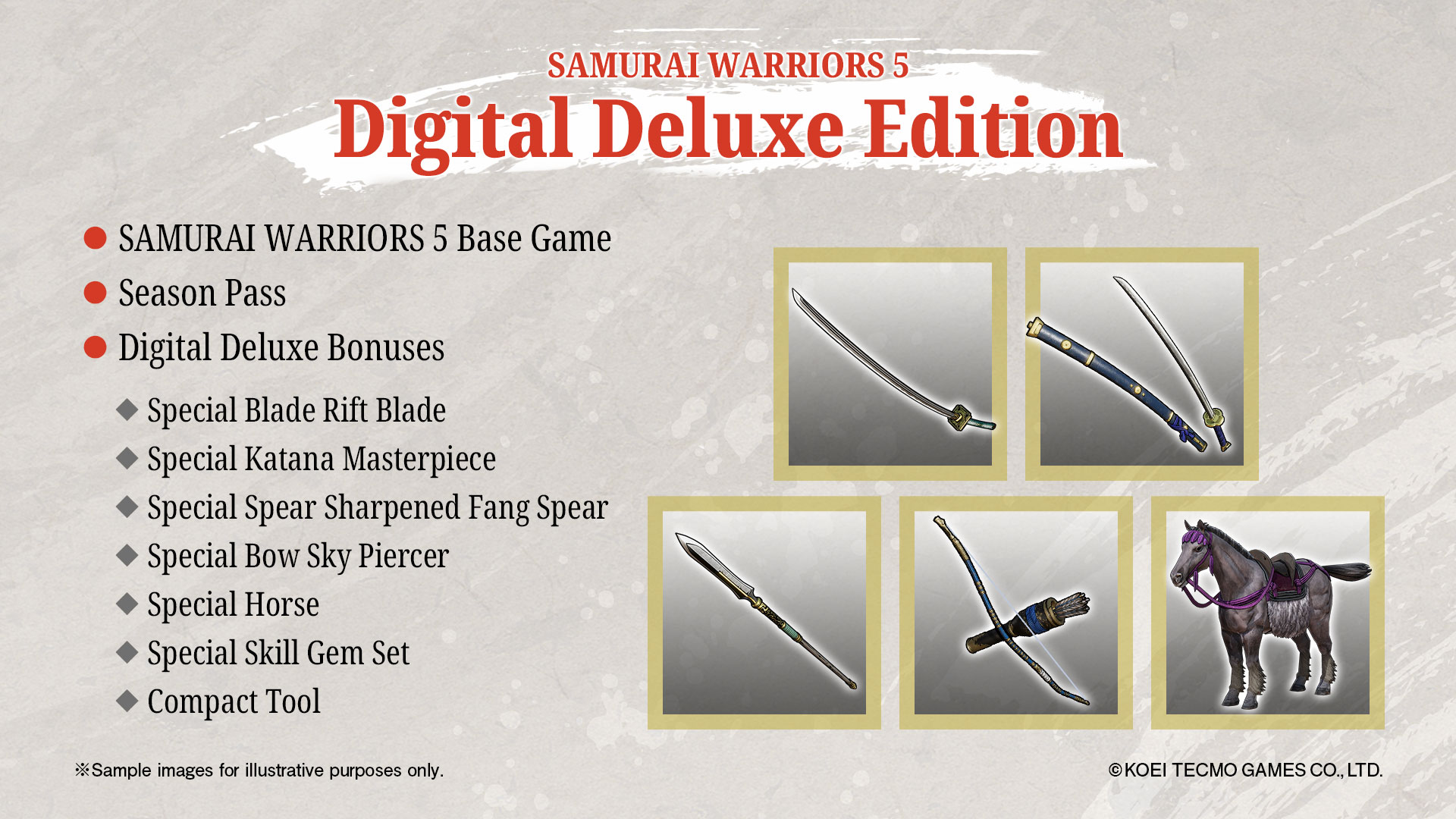 Digital Deluxe Edition includes:
・SAMURAI WARRIORS 5 Base Game
・Special Blade Rift Blade
・Special Katana Masterpiece
・Special Spear Sharpened Fang Spear
・Special Bow Sky Piercer
・Special Horse
・Special Skill Gem Set
・Compact Tool
COMING SOON
Season Pass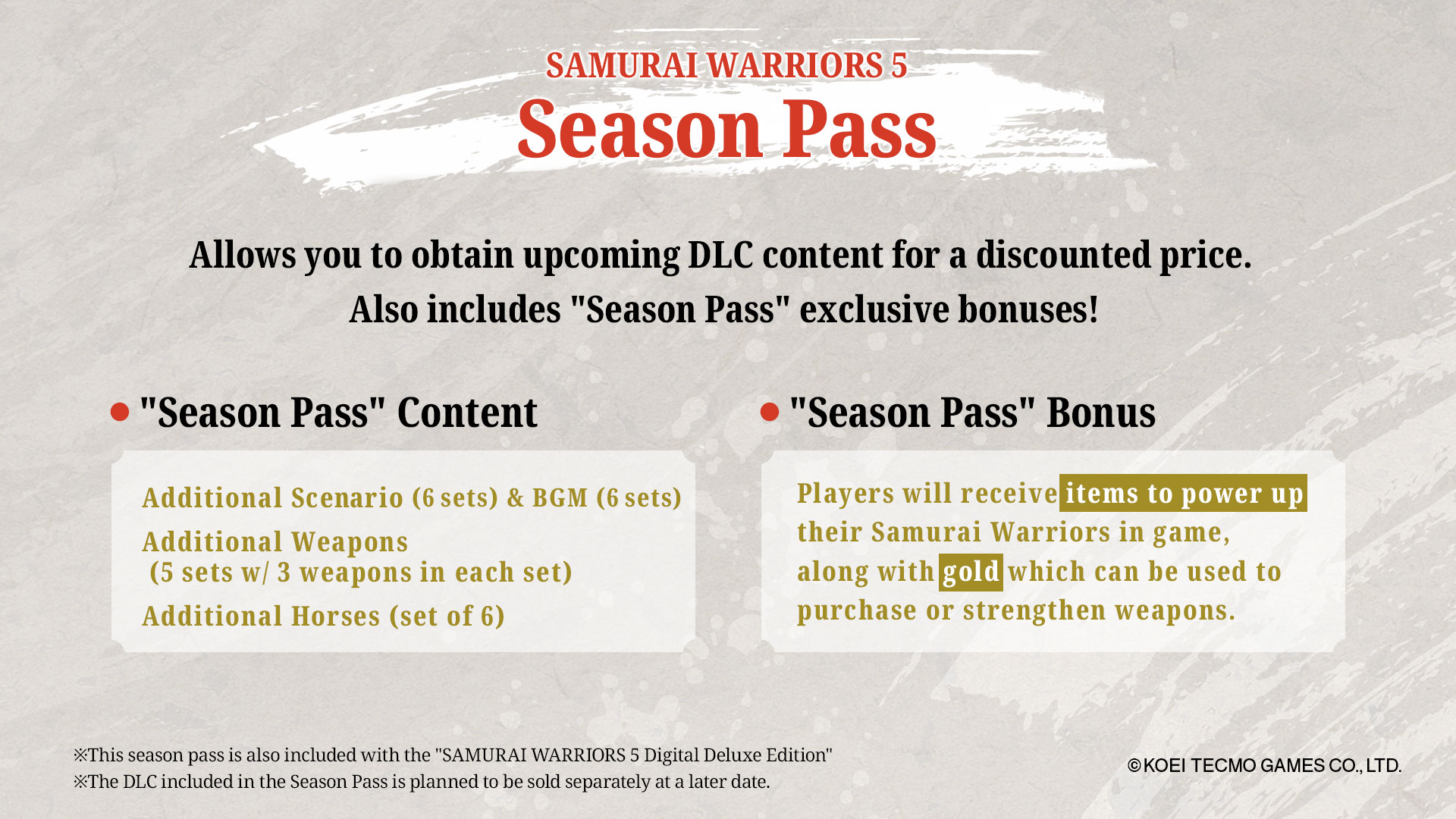 Allows you to obtain upcoming DLC content for a discounted price. Also includes "Season Pass" exclusive bonuses!
"Season Pass" Content
・Additional Scenario (6 sets) & BGM (6 sets)
・Additional Weapons (5 sets w/ 3 weapons in each set)
・Additional Horses (set of 6)
"Season Pass" Bonus
Players will receive items to power up their Samurai Warriors in game, along with gold which can be used to purchase or strengthen weapons.
※This season pass is also included with the "SAMURAI WARRIORS 5 Digital Deluxe Edition"
※The DLC included in the Season Pass is planned to be sold separately at a later date.