PRODUCTS
Standard Edition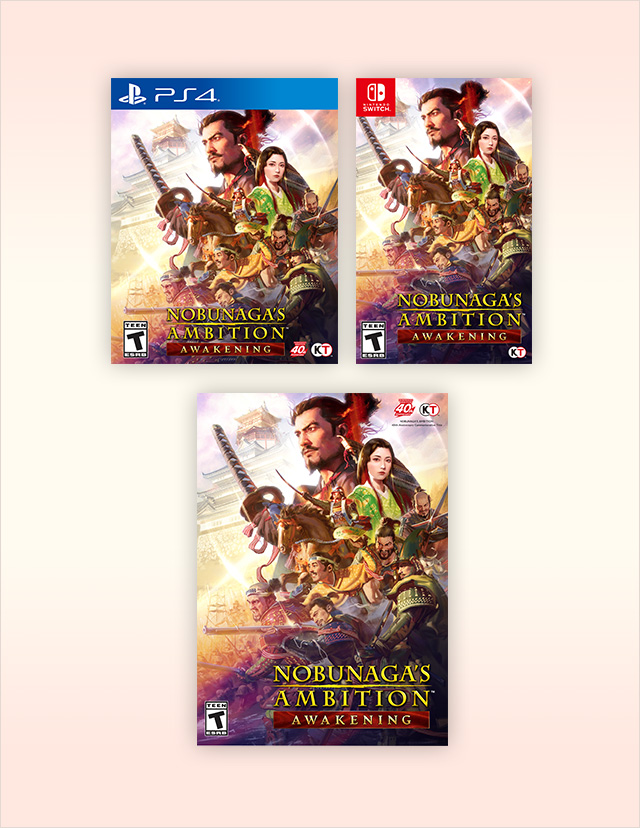 Download
PlayStation®4 / Nintendo Switch™ / Windows®
Steam® version pre-orders coming soon
Special Edition
Digital Deluxe Edition
Download
PlayStation®4 / Nintendo Switch™ / Windows®
Steam® version pre-orders coming soon
Details
NOBUNAGA'S AMBITION: Awakening Digital Deluxe Edition
"NOBUNAGA'S AMBITION: Awakening" Base Game
Officer Artbook (Digital Edition)
NOBUNAGA'S AMBITION 40th Anniversary Commemorative Book (Digital Edition)
Complete Soundtrack (Digital Edition)
Exclusive Scenario "Muskets Arrive"
NOBUNAGA'S AMBITION 40th Anniversary "Officer Face Graphics and Additional Traits" (six each)
Artworks are sample images and are not final.
The Officer Artbook and NOBUNAGA'S AMBITION 40th Anniversary Commemorative Book will be the Japanese version.
Bonuses
Early Purchase Bonus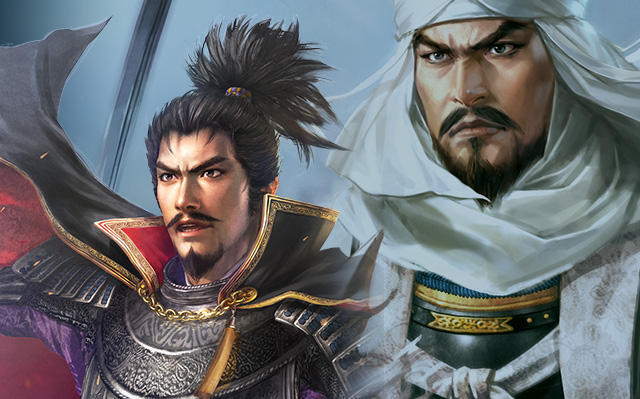 Scenario "Battle of Tetorigawa"
Yoshiaki Ashikaga's requests to join him in destroying Nobunaga have finally prompted Kenshin Uesugi to move. Making for the capital, the Uesugi Army attacks Nanao Castle. The Oda Army marches to save the castle, but after crossing the Tetorigawa River, the troops are met with the dragon banner flapping in the wind. The castle has already fallen into Kenshin's hands. When the blade of the God of War glints in the light, the heavens cry and the earth trembles.
Available for two weeks after the game's release.
May become available for purchase at a later date.