Attack on Titan 2: Final Battle
slashes its way onto Stadia
A.O.T. 2: Final Battle, the colossal action game based on the worldwide anime phenomenon 'Attack on Titan', now available on Google Stadia. With this new version of the game, players will be able to equip their Omni-Directional Mobility gear and join the fight against the devastating Titans wherever they are across a range of devices.

"A.O.T. 2: Final Battle" contains the latest content for the tactical hunting action series based on the hit anime series "Attack on Titan". Experience the thrilling action of "ODM Gear" including "Thunder Spears" and "Anti-personnel Omni-directional Mobility Gear"! More than 40 playable characters join the battle! Through "Story Mode" experience the drama of seasons 1 and 2 of the anime firsthand, playing as the game-original protagonist! Via "Another Mode" play as other characters, too, and enjoy versus and cooperative battles online with other players as well! In "Character Episode Mode" experience season 3 through the eyes of the characters of the original anime! "Territory Recovery Mode" lets you create your own regiment and gather comrades to try and recapture territory outside the Walls!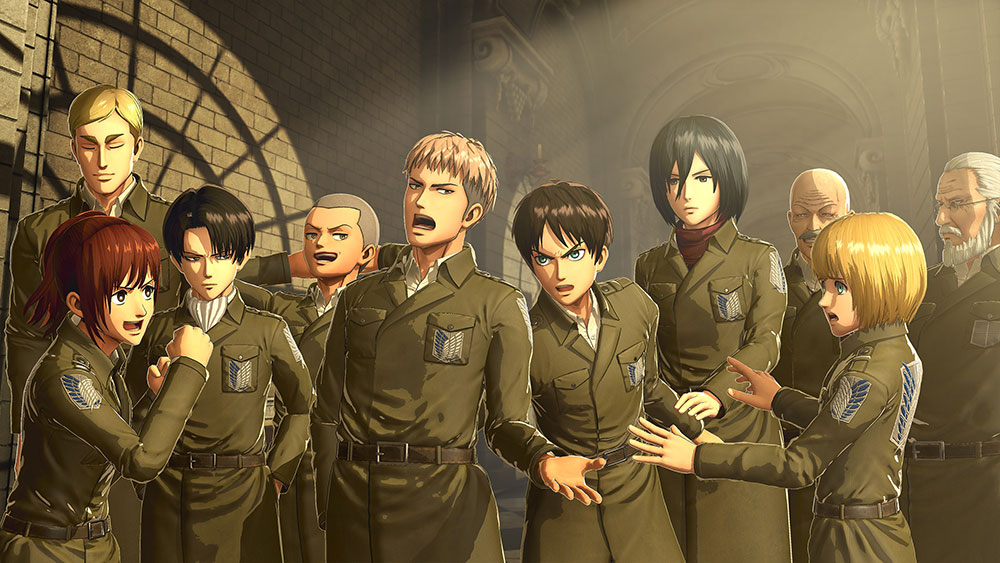 Scouts who join the fight in A.O.T. 2: Final Battle on Google Stadia will receive a new additional costume, the "Regimental Coat", alongside the previous bonus costumes on other platforms. These include the "Queen Historia" costume for Christa, "Young Male Coat" for Kenny, "Plain Clothes (Underground City)" for Levi, and the "One-piece Dress" costume for Mikasa.