Prey on humans!


Predator Mode

In Predator Mode, you compete for points as you control a Titan.
You score points by attacking humans and destroying structures. Devouring humans is the way to gain high scores, so that should be your primary focus.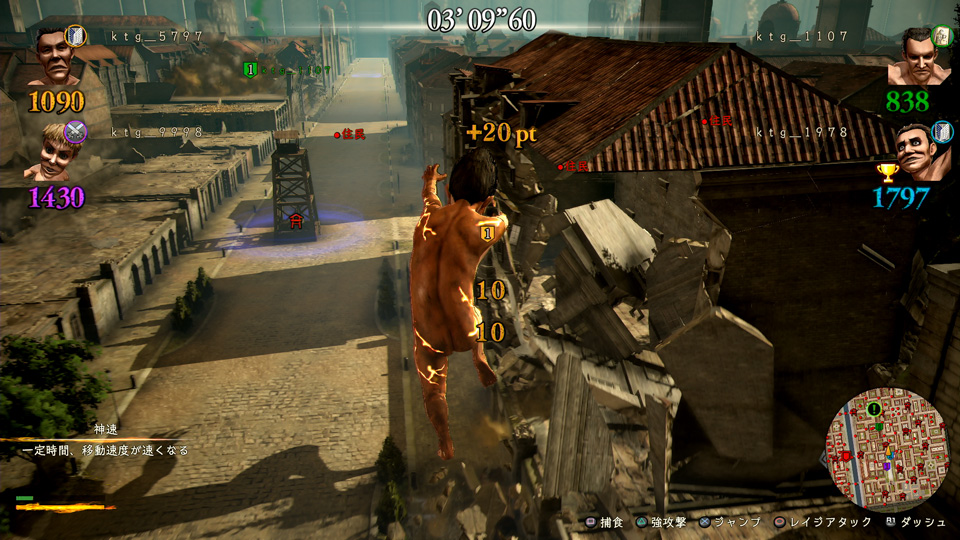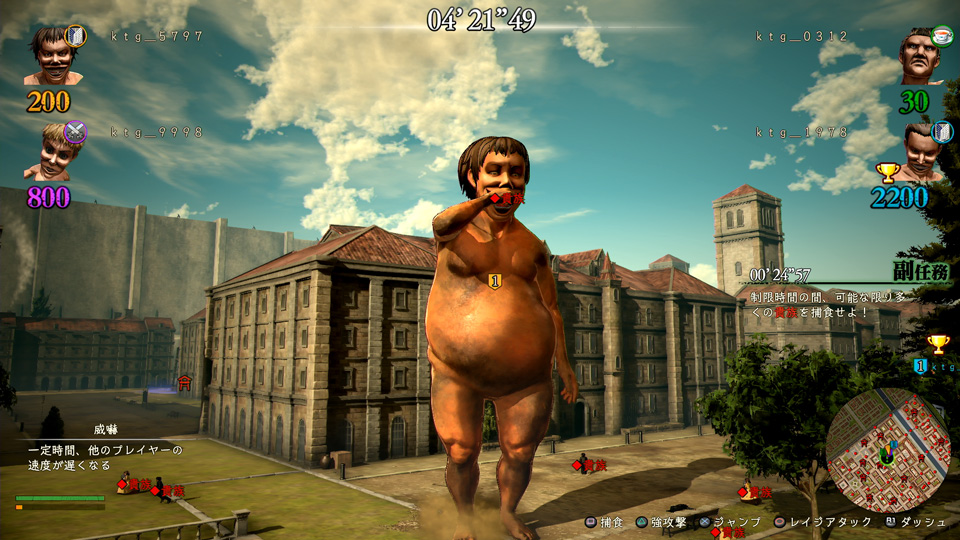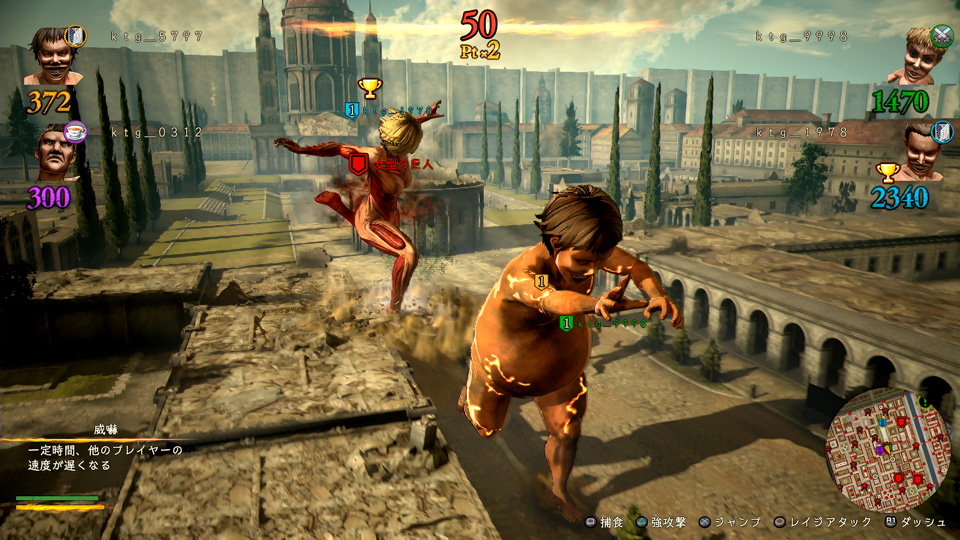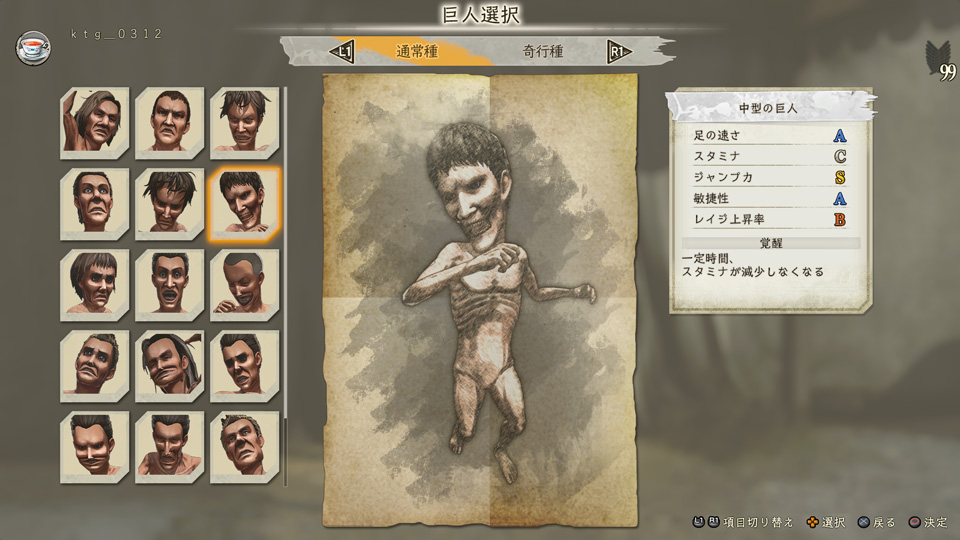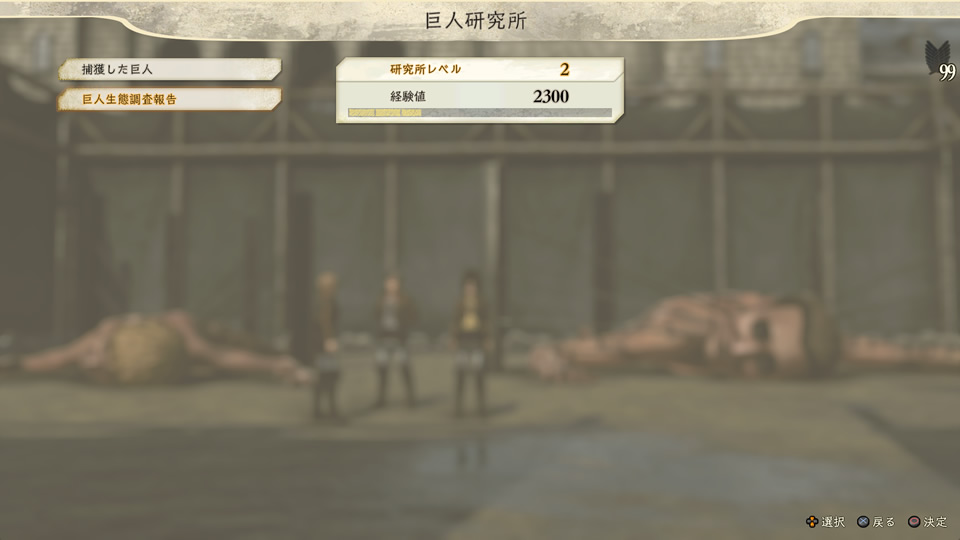 Levi, on attack!
You won't just be up against defenseless morsels. Powerful, armed soldiers will show themselves, too. Be careful about running into them, because Titan eliminations at the hand of soldiers will cost you points. When targeted by a soldier, you can divert attention by attacking another Titan.